Office and Staff
Ageless Impressions Plastic Surgery Institute is a cosmetic surgery practice that is committed to serving its clients as kindly and professionally as possible. Besides receiving the expert attention of world-renowned plastic surgeon Dr. Mark E. Richards, our patients also have access to dedicated staff members who are happy to handle any needs or concerns that may arise. Cosmetic surgery, from cheek lifts to arm lifts to liposuction, is a major undertaking, and our practice's goal is to make sure that our patients are as relaxed and comfortable as possible as they receive their treatments.
Laura – Practice Administrator

In addition to serving as the practice administrator, Laura works with our patients as a patient liaison, and is here to help them with any questions they may have before, during, or after their treatments. She is very knowledgeable about our practice and its procedures, and will gladly keep you informed of anything you need to know about the procedures you have chosen.
Jane E. – Patient Liaison/Office Nurse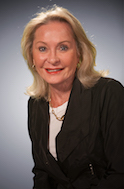 Jane E. fulfills a dual role as our office nurse and as our second highly trained patient liaison. She makes it her mission to ensure that your time with us at our practice is as pleasant and safe as possible. She also has expertise in advanced BOTOX® and injectable filler techniques.
Sheri – Esthetician & Skin Care Therapist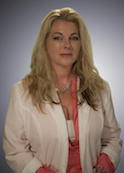 As a Medical Esthetician for over 13 years, I have advanced training in skincare and creating youthful and blemish free skin. Working together with patients on their skin care needs and goals, I create individualized routines to promote healthy and beautiful skin. I appreciate the medical aspect of skin care treatments, using chemical peels and medical grade skin care regimens to balance and rid the skin of blemishes. I equally enjoy a relaxing environment for my clients by applying serene facials to maintain and prolong the results that we have achieved. I have researched many skin care lines and their benefits and feel comfortable with the knowledge that as long as the patient is willing to put in the effort we can achieve the healthy, glowing skin they deserve. Working in a plastic surgeons office allows me to improve scars and bruises, whether with products or skilled makeup application as a camouflage.
I am certified and professionally educated in the following skin care lines: GM Collins, Is Clinical, Neocutis, Jan Marini, Neova, NIA 24, Skin Medica and various others. I am certified to perform VI peel, Jessner peel, Blue peel, Illuminize/Vitalize/Rejuvenize peels, Fire and Ice and Silk Peel Microdermabrasion. I also specialize in skin with pigmentation problems, aged skin caused by time and environment, and acne prone skin of any age.
Rosie – Receptionist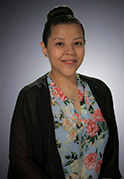 Rosie was born and raised in Washington, DC where she continues to reside with her husband of nine years. She has a history of working in retail and banking prior to entering the medical field as a medical assistant. Rosie enjoys spending her time going out for long walks in Downtown DC, visiting monuments and the local national parks. She also enjoys arts and crafts, including crocheting and creating decorations for special events. She always has a welcoming smile, and you will see her crafts in the office throughout the holiday seasons!
Committed to Excellence
Our staff has been carefully assembled in order to guarantee that your experience with us is as positive and beneficial as possible. At Ageless Impressions Plastic Surgery Institute, every member of our staff is dedicated to serving our patients' diverse needs. Whether you seek work like a breast augmentation or tummy tuck, or something less involved such as microdermabrasion or BOTOX® injections, we assure you that you will experience as little discomfort as possible and end up very pleased with the results.
Dr. Richards has amassed years of expertise in cosmetic surgery at his practice serving patients from around the world. If you have any questions about what he can do to enhance your life with cosmetic surgery, please contact Ageless Impressions Plastic Surgery Institute today.