Breast Augmentation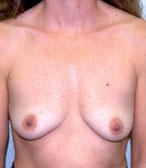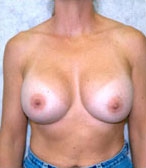 Before
After
View Gallery
Dr. Mark E. Richards is a world-renowned plastic surgeon with a practice in Bethesda that serves patients from all over the country. Among the many expert services he offers are breast augmentation with implants and revision surgery for previously performed augmentations. If you are considering either of these procedures, please review the information below and contact our office to ask any questions you may have or to schedule a face-to-face consultation. Those who seek to improve their busts without implants may wish to learn more about breast lift and breast reduction procedures. These procedures, combined with others he offers such as tummy tuck, arm lift, and liposuction, can give you the body you've always dreamed of.
Also On This Page:
*Individual Results May Vary
About The Procedure
Breast augmentation is perhaps the best-known cosmetic surgery procedure; nevertheless, it is an operation requiring precise care and attention in order to achieve a natural, seamless look with minimal scarring. At Ageless Impressions Plastic Surgery Institute, Dr. Mark E. Richards has performed countless breast augmentation procedures for his patients. This experience allows him to give expert advice and use excellent technique when working with patients who have chosen to get breast implants.
After surgery, Dr. Richards and his staff at the Ageless Impressions Plastic Surgery Institute take every measure available to ensure that their patients recover from their breast augmentation with implants as smoothly as possible. The specific details of your recuperation from the procedure will be influenced in large part by the size and position you choose for your breast implants. In general, though, you will need to take at least a few days off from your work and a week off from any exercise you regularly perform. Dr. Richards will direct you as to the best course of action for your individual case. Swelling and some degree of pain are normal after such major cosmetic surgery, but they will begin to subside less than a week after the breast augmentation, and can be combated via a number of methods that you can discuss with Dr. Richards. In most cases, the bulk of the recovery process can be completed from the comfort of your own home. Please contact us today to discuss your goals and how we can help you fulfill them.
Selecting Your Breast Implants
Dr. Richards will work with you on an individual basis to select the placement (under or over the muscle) and the proper size, shape and feel for your new breast implants, as this decision is crucial to ensuring that you get a positive, satisfying result from your surgery. In guiding you to a conclusion, Dr. Richards will take into account your natural build and figure so that your final shape and appearance will be enhanced but not artificial. Given the array of options and the number of criteria by which they can be selected, you will benefit greatly from working with a highly skilled and experienced cosmetic surgeon like Dr. Richards when choosing your breast implants.
Breast Augmentation Revision Surgery
While cosmetic surgery in general and breast augmentation in particular have boomed in recent years, it is an unavoidable fact that these procedures are not and never will be unfailingly perfect (the ongoing need for revision of facelift procedures attests to this fact). When performing his own first-time breast augmentation procedures, Dr. Richards seeks, first and foremost, to minimize the risk of failure by utilizing impeccable surgical and safety practices — and his excellent track record reflects this approach. Still, some unfortunate circumstances are inevitable and unforeseeable, and he has years of experience in providing breast augmentation patients with help in reversing the damage caused by problematic breast implants or improper breast augmentation procedures. Dr. Richards can also help patients who simply want to make adjustments to their breast implants in order to modify their appearances in small but important ways.
Frequently Asked Questions (FAQs) About Breast Augmentation
To help you make the best decision for your cosmetic goals and anatomic needs, Dr. Richards has answered some of the most common questions patients ask about breast augmentation. If you would like to learn more, please contact our practice to schedule a consultation.
Who is a good candidate for breast augmentation?
Aside from being in good general health and being a nonsmoker (or able to stop smoking for several weeks before and after the procedure), the ideal candidate will be a woman who is dissatisfied with the size, shape, and/or symmetry of her breasts and would like to enlarge them. She should also have reasonable expectations for what the result will be. Dr. Richards and his experienced staff will go over this and more during the initial consultation. Additionally, you will need to be able to take off the necessary time from work and other responsibilities (approximately a week) and follow certain activity modifications and restrictions in order to heal properly.
What are my incision and implant placement options?
Advances in breast augmentation techniques have made it possible to place breast implants through a few different entry points. The most commonly used incision location is just above the inframammary fold—where the breast tissue meets the chest. This incision is inconspicuous, has the least effect on nipple shape and sensation, and allows the most precise placement of implants. Other options include the periareolar incision, which creates a half-moon incision on the pigmented area around the nipple; the transaxillary approach, which is located in the armpit, and transumbilical, which is located in the belly button. Not all implant types can be used with all incision options, and some incision options will be more appropriate for some patients than others. Dr. Richards will let you know which approach can provide the best outcome based on your treatment plan.
How do I choose the right breast implants?
With so many options it can seem overwhelming to select your most "ideal" type of breast implant. Together we will help guide your decision. For the most part, the style of implant you choose will come down to personal preference as regards the final outcome, but there are some factors you may wish to keep in mind. Round implants are often only a good choice for women with little but evenly distributed breast tissue and no sag who desire just a slight increase in size. Much more often, shaped, teardrop, or anatomic implants provide the most natural and attractive appearance. Saline implants were once considered by Dr. Richards to be preferable for many years, until the very cohesive "gummy bear" form-stable implants became available in the US. These implants have a very low complication rate and a very high patient satisfaction rate. Additionally, Dr. Richards most often places these implants above the muscle fibers so there is no deformation of the breast upon exercise or muscle movements. Furthermore, the risk of unsightly wrinkling is lower than with saline implants.
What will my scars look like?
Dr. Richards strives to make the least noticeable incisions possible regardless of the technique used. In almost every case, the scar heals well over time, gradually becoming flatter, smoother, and less pigmented. Pulse dye laser skin treatments that have no downtime can help enhance this process. Also, silicone gel strips can be applied to the incisions site for six to eight weeks to fade the scars more quickly. Once fully healed, the mark is usually barely noticeable, if at all.
How long will it take to heal?
Everyone has their own unique rate of healing, and you should listen to your body as you recover to help determine when you're ready to return to normal activities. Most patients take about one week to heal before resuming work, school, and their daily routine. We strongly encourage patients to avoid high-impact exercise for at least four to six weeks. Additional instructions, such as not lifting anything over five pounds for the first few weeks, will be provided by Dr. Richards before your operation. Swelling, tenderness, and bruising are normal effects, and they should subside with time. Swelling will take six months to a year to 100% resolve, but the breasts usually look very nice by a month. You will have several follow-up visits with us to check on your progress after surgery. You're also welcome to contact our practice at any time for more information.
Can I change my mind about implants later?
Some women, after years of having breast implants, decide they want a change. Although uncommon in Dr Richards's' practice, some women experience a condition called capsular contracture where the scar tissue surrounding the implant tightens and thickens, causing pain and cosmetic issues. Regardless of the reason, in many cases breast revision or implant exchange surgery can be performed. Dr. Richards can exchange the implants for ones of the newer material outside of the thickened capsule or he can remove them entirely. He can provide details specific to your needs and goals during your first consultation.
Whatever your individual circumstances may be, if you are considering breast augmentation revision surgery, please contact Ageless Impressions Plastic Surgery Institute as soon as possible to set up a consultation. If you are interested in any other procedures that are not listed on this site, please feel free to ask our office for more information on them.