Rhinoplasty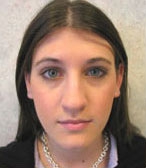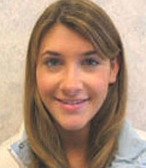 Before
After
*Individual Results May Vary
View Gallery
The nose is often an area of major concern for those interested in facial cosmetic surgery. Most of our rhinoplasty patients come to Ageless Impressions – Plastic Surgery Institute to have Dr. Mark Richards create a nose that complements the proportions of the face. Others come to us because they are unhappy not with the appearance of the nose, but with its function.
Dr. Richards works with each patient to determine realistic goals and expectations for rhinoplasty. He then carefully performs the appropriate procedure, applying his considerable skill, experience, and artistic vision. This attention to detail with regard to rhinoplasty allows him to achieve exceptionally beautiful and natural results.
Learn More About This Procedure
View our online video library to watch Dr. Richards describe his techniques.
Video Library
What Is Rhinoplasty?
Patients often seek nose surgery to improve both nasal form and function. Rhinoplasty is a procedure designed to achieve these goals. During the operation, small incisions are made to gain access to the nasal structure, and bone and tissue are modified to address breathing problems or cosmetic concerns. Many people look in the mirror and see a nose they feel is not in proportion to the rest of the face. In some cases, it's a condition of birth; in others, the result of aging or trauma. In the case of a disproportionately large nose, our experienced plastic surgeon can significantly re-define its size and shape, leaving the patient with a nose more satisfying to his or her self-image, inspiring new self-confidence.
Who Is a Good Rhinoplasty Candidate?
Those who feel that their noses are disproportionately large, excessively wide, or even too small for their faces may obtain very pleasing results from a rhinoplasty. Dr. Mark Richards works with such patients to devise a final shape and position for the nose after rhinoplasty, using the nose's existing structure as a foundation. Even people who once had finely shaped noses find that things can change over time, with the nose developing a round, bulbous shape and a slight hook. In this case, a rhinoplasty — perhaps in conjunction with a Radiesse® or Restylane® treatment — may be just the thing to restore youth to the face. Breathing problems are usually the result of a crooked, asymmetrical septum (the flap of cartilage that runs down the middle of the nose between the two nostrils) or enlarged sinus outpouchings called turbinates. A rhinoplasty can realign the septum so that both nostrils are unobstructed, while a turbinectomy can open the airway channels.
What Are the Benefits of Rhinoplasty?
Rhinoplasty can achieve many goals, including enhancing the size and shape of the nose and bringing all the facial features into better harmony. With nose surgery, Dr. Richards can alter the width of the bridge, change the size of the opening of the nostrils, address a bulbous nasal tip, and modify the angle of the nose. Additionally, rhinoplasty can be used to address functional issues like breathing problems. Each treatment plan is customized to suit the patient's unique anatomic characteristics and desired outcome for a natural-looking result.
Open Rhinoplasty Vs. Closed Rhinoplasty
Choosing between open or closed rhinoplasty techniques is usually determined based on the scope of the operation. Closed rhinoplasty is performed without any external incisions, so there are typically no visible scars once healed. However, closed rhinoplasty has some limitations in what can be achieved. An open rhinoplasty still only requires small, usually unnoticeable incisions, including one on the underside of the nose on the skin between the nostrils (called the columella). This approach allows our plastic surgeon greater access to all the structural tissues for more comprehensive improvement.
What's the Difference Between Aesthetic Rhinoplasty and Functional Rhinoplasty?
The primary difference between these two concepts is the purpose. Functional rhinoplasty, sometimes called septoplasty, is designed to correct breathing problems usually caused by a deviated septum. With cosmetic or aesthetic rhinoplasty, the goal is to enhance the appearance of the nose. Many patients opt to do both, improving the look and function of the nose. As with all procedures, each person's needs and desired outcome are unique, and we will take the time to find an approach that best suits you.
Non-Surgical Rhinoplasty Vs. Surgical Rhinoplasty
New techniques in dermal filler injections make it possible to address some minor cosmetic issues affecting the appearance of the nose. While functional and most aesthetic concerns will require surgery, some patients may be able to choose between non-surgical and surgical options. Humps, asymmetry, and small or narrow bridges are the most common areas that can be improved. Dr. Richards will go over your options during your initial consultation, including non-surgical techniques if applicable. It's important to understand that non-surgical treatment using dermal fillers is not permanent, and occasional touch-ups will be needed to maintain the results. Fillers can also help you decide if you like the results enough to have a traditional nose job without committing initially.
Choosing a Rhinoplasty Surgeon
Rhinoplasty is one of the most complex and demanding facial procedures and, as such, requires the skill of a plastic surgeon with extensive training and experience in this particular treatment. In addition to seeking someone who is board-certified, which indicates their commitment to patient care, continuing education, and safety, you should select someone who makes you feel comfortable, answers your questions, and understands your aesthetic goals. Dr. Richards prioritizes every patient's experience from the beginning, evaluating their concerns, discussing their desired outcome, and reviewing all of their options. He is board-certified in plastic surgery and has been performing rhinoplasty for over 30 years.
What Is the Rhinoplasty Procedure Like?
The typical rhinoplasty procedure involves just a few small incisions inside the nostril, where scarring will not be visible after the procedure. The bones and cartilage that give the nose its shape are then exposed so that the surgeon may reshape them according to the patient's wishes. In this effort, the surgeon can when necessary supplement the existing cartilage with tissue taken from elsewhere in the patient's body or, in rare cases, with a synthetic implant. These techniques, while not used in all cases, significantly broaden the capabilities of the rhinoplasty procedure. Thus, a skilled surgeon making appropriate use of all the available options can transform his patients' noses in ways many of them never dreamed possible. To begin a discussion on what rhinoplasty can do for you, contact us to schedule your rhinoplasty consultation with Dr. Mark Richards. Spend a minute in our video gallery to learn about Dr. Richards' approach to rhinoplasty.
What Should I Expect During Rhinoplasty Recovery?
The healing process is just as important to your results as the surgeon's skill. We advise you to take the time to relax, recover, and enjoy the downtime as much as possible. Most patients can return to work and their normal schedule after a week, depending on the treatment plan and individual rate of healing. You should keep your head elevated for the first week, even while sleeping, and stacking a few pillows can make this easier and more comfortable. Dr. Richards strongly urges patients to avoid strenuous activity for at least two weeks to give the body time to heal. After a couple of months, the majority of the swelling should have faded, but some minor swelling will continue for some time after. However, you will likely feel comfortable with your nose appearance within a few weeks of surgery.
What Will My Rhinoplasty Scars Look Like?
Depending on the technique used, rhinoplasty may not leave any visible external scars. In an open rhinoplasty, the incision will be placed on the underside of the nose where the nostrils meet. Once healed, this scar should not be noticeable. For an internal or endonasal approach, the scars will be located within the nasal cavity and should be inconspicuous from the outside. Dr. Richards will determine which method is ideal for you based on the complexity of your case, whether it is a revision rhinoplasty, and other factors.
How Much Does Rhinoplasty Cost?
The price of rhinoplasty can vary dramatically based on several factors, such as the technique used, the geographic location of the surgeon, the experience of the surgeon, the complexity of the treatment plan, and other considerations. Although not necessarily representative of Dr. Richards' fees, the national average for rhinoplasty ranges from about $5,000 to over $10,000. It's important to keep in mind that some practices only provide the surgeon's fee when giving an estimate. It is our philosophy to provide a full analysis of expected fees during your initial consultation, including the hospital fee, the anesthesiology fee, as well as the surgeon's fee. We feel this gives you the necessary information to make a sound choice for your lifestyle and budget. We accept all major credit cards and are happy to discuss your plastic surgery financing options at your initial visit.
Contact us about rhinoplasty to learn how you can benefit from the skills and experience of Dr. Richards.