HydraFacial®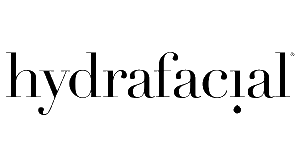 The HydraFacial® is a non-surgical facial treatment that involves an innovative three-step process to exfoliate, cleanse, and infuse the skin with ingredients that can renew dermal health and appearance. This "upgraded" facial builds upon many of the best aspects of a standard facial treatment to provide comprehensive skin rejuvenation. Our board-certified plastic surgeon, Mark Richards, MD, and his experienced skin care team here at Ageless Impressions ~ Plastic Surgery Institute are excited to offer this advanced technique to both women and men who would like to enhance their appearance with options that do not require a recovery period.
What Are the Benefits of HydraFacial® Treatment?
A HydraFacial® can be effective for virtually all skin types and often produces immediate results. In addition to its ability to provide healthier skin and a more radiant glow, HydraFacial® typically involves no discomfort and no downtime. This treatment can be an ideal procedure to address numerous common skin concerns. HydraFacial® can improve signs of:
Wrinkles and fine lines
Sun damage, brown spots, and other types of hyperpigmentation
Oily skin
Dry skin
Large or clogged pores
Acne/pimples
Uneven skin texture and tone
Post-operative swelling
HydraFacial® is most often performed on the face; however, this treatment can also be helpful to renew the skin of the neck, décolletage, and other body areas. Additionally, many patients actually enjoy the HydraFacial® treatment experience. In fact, it has even been said to feel like a relaxing, light massage!
During your consultation, we will evaluate your skin and determine whether HydraFacial® is the best option for your enhancement goals. HydraFacial® can be an effective procedure on its own, or it can be performed along with treatments such as BOTOX® Cosmetic, dermal fillers, or other non-surgical options for more comprehensive results.
What Does the HydraFacial® Treatment Process Involve?
The first step of a HydraFacial® treatment is exfoliation. A special device will be precisely guided over the skin to remove dead skin cells, oil, dirt, and other debris. Then, the skin is cleansed of impurities, which are gently "vacuumed" out. Finally, the replenishing serums are delivered into the skin, ultimately providing deep moisturization, hydration, and infusion of ingredients vital to skin health and appearance.
The HydraFacial® treatment process essentially utilizes the benefits of a hydradermabrasion exfoliation and a chemical peel combined with an infusion of several skin rejuvenating ingredients to form one effective treatment. The serums that will be used to enrich the skin can include a series of antioxidants and ingredients rich with hyaluronic acid, peptides, salicylic acid, and other compounds that can nourish and enhance the skin. Other serums called "boosts," which target specific skin concerns, can also be added to the HydraFacial® treatment for patients who would like to target particular conditions for optimal results.
Depending on the extent of the aesthetic concerns being addressed, HydraFacial® treatments are generally completed in about 30 minutes. Occasional follow-up HydraFacial® treatment sessions are typically advised in order to maintain the results for extended periods of time.
Is There a Recovery Period After HydraFacial®?
Most patients require no downtime after a HydraFacial® procedure and are able to go right back to their normal daily activities. While there may be a mild degree of redness and a feeling of tightness in the skin immediately after the treatment is complete, these effects should quickly fade.
How Much Does HydraFacial® Treatment Cost?
The cost of a single HydraFacial® treatment at our practice typically ranges between $200 and $300. The price of a HydraFacial® can be different among individual patients depending on whether additional serums are utilized and other factors associated with the customized treatment plan. We will provide you with a breakdown of the total cost estimate during your initial consultation and answer any questions you may have about payment options. Ageless Impressions ~ Plastic Surgery Institute accepts numerous forms of payment, including financing arrangements via United Medical Credit, that can make the cost of treatments available at our practice as convenient as possible.
If you are interested in HydraFacial® treatment, please contact us today for more information, or to schedule a consultation.