Neck Lift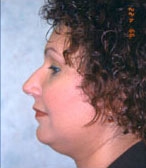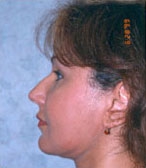 Before
After
View Gallery
In many, but not all, cases, a neck lift is done in combination with a facelift. The skin quality and amount of sagging skin differentiate the need for a neck lift from neck contouring. Neck contouring involves reducing the neck fat and tightening the neck's thin muscular lining to eliminate neck bands without removing any skin. In this case, the patient is dependent on the neck skin shrinking over the new neck contours. In a neck lift, Dr. Mark Richards removes the excess skin through incisions behind the ears and in front of the earlobes.
Skin laxity, muscle banding, and fatty deposits are common problems associated with aging of the neck. Neck lift surgery is often combined with facelift to help improve the appearance of the neck, restoring a stronger and more attractive jaw line and reducing neck sagging. It can also correct a double chin. A receding chin can be corrected with a chin implant placed at the time of a neck lift.
Neck muscles extend from beneath the jaw down and around the neck itself. These muscles tend to weaken over time. As the muscles become softer, fat deposits begin to collect around them and the skin attached to the muscles begins to loosen and droop. These aging effects are exacerbated by excessive sun exposure, smoking, and dramatic weight gain or loss.
*Individual Results May Vary
Approaches to Neck Lift Surgery
Patients with a significant amount of loose skin and weak muscles in the neck need a full neck lift procedure. In this procedure, excess skin is removed and the remaining skin is tightened. Incisions are typically made behind the ears where they are hidden from view. Patients with good skin tone who are more concerned with fatty deposits than loose skin may be able to have a partial neck lift, or "weekend neck lift", in lieu of the full traditional procedure. The abbreviated technique tightens the weak muscles and removes the fat without stretching and tightening the skin. When skin still has good elasticity, it simply conforms to the neck's new shape without surgical intervention. Only three small incisions are needed — one behind each earlobe and one under the chin.
Risks Associated with Neck Lift
Every surgical procedure carries some risk, but neck lift is safe in general. Possible complications include a reaction to the anesthesia, swelling or numbness that last longer than normal, or, rarely, infection or bleeding. Smokers have a greater risk of healing problems than do nonsmokers, which is why we ask our patients to cease smoking for three weeks before and three weeks after surgery.
After Neck Lift Surgery
Dr. Richards performs neck lift under general anesthesia in an outpatient surgical facility or hospital setting. Once the procedure is complete, a small drain and a compression garment are often used to reduce swelling and stabilize the neck. Most patients can return to work one to two weeks after neck lift surgery.
Schedule Your Consultation
If you are interested in facial plastic surgery and want to see if you are a candidate for the neck lift surgery, contact the Ageless Impressions Plastic Surgery Institute to schedule a consultation with Mark E. Richards, M.D.