Cheek Lift and Lower Lids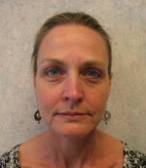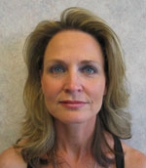 Before
After
View Gallery
Many people assume the lower eyelids and mid-facial region are distinct and separate areas of the face. However, the lower eyelids and cheeks work together as a cooperative region. Therefore, an operation to improve one or the other will often affect both. Gravity, environmental influences, and the natural aging process can result in the cheek tissue drifting downward, which can also stretch and lengthen the height of the lower lids. To combat these concerns, Dr. Mark E. Richards performs cheek lift surgery to help restore the youthful appearance of the cheeks and simultaneously reestablish a more well-rested appearance to the eyes by shortening the visual height of the lower eyelid. Many patients report that this single procedure offers more dramatic facial rejuvenation than any other facial enhancement method available.
For more information about cheek lift with and lower eyelid enhancement, or if you wish to schedule a consultation with Dr. Richards, please contact us today
*Individual Results May Vary
Benefits of Cheek Lift Surgery
A cheek lift from Ageless Impressions is designed to reduce the appearance of common signs of aging that can occur on the cheeks and, consequently, the lower eyelids. During the natural aging process, the fatty tissue that provides volume and support to the facial structures typically begins to descend. The fat that was previously located on the cheekbones can rotate toward the nose and mouth, often resulting in a more tired appearance and deeper nasolabial creases. As a secondary effect, this also makes some individuals appear sad or upset, as the downward moving tissue may pull down the lower eyelid tissues and create the appearance of under eye bags or a "blood hound" look. To shrink the stretched lower eyelid skin and restore better elasticity, Dr. Richards often utilizes laser technology along with his advanced surgical techniques to address both of the cheeks and lower eyelids in one procedure.
The main difference between a traditional facelift and cheek lift surgery is that a cheek lift is designed to restore the volume and youthful curves of the cheeks for a fuller, more youthful appearance, while a facelift is designed to reduce excess tissue and smooth the skin contours. Patients experiencing cheek curvature loss should note that a facelift alone will potentially contribute to a flattened over operated look of the face as natural curves are lost. Additionally, a facelift primarily addresses the lower face, neck, and jawline, not the cheeks or mid-face areas.
During the cheek lift procedure, our extensively trained plastic surgeon vertically lifts the sagging cheek tissues to a more youthful position where the fatty tissue can help support the skin contours. He begins by creating well-concealed incisions on the scalp above the hairline and in the mouth above the gum line. Through these "hidden" incisions, he restores the facial tissues onto the cheekbones. The tissues are suspended into place with sutures that dissolve within 6 months, long after the tissues have firmly healed to their new location. As the weight of the fat is shifted, typically the skin of the cheeks and lower lids will return to their former location. If indicated, Dr. Richards may utilize laser skin resurfacing on the lower lids to reduce fine lines, shrink excessive skin, and stimulate collagen growth. The cheek lift procedure typically provides dramatically beneficial results in the mid-facial region while offering a more conservative approach than facelift surgery alone. The cheek lift can be combined with a face and neck lift to fully rejuvenate the face and neck in a natural appearing fashion. Furthermore, the cheek lift procedure can be combined with other cosmetic options, such as brow lift, or upper eyelid surgery (blepharoplasty) if desired.
Also On This Page:
Candidates for a Cheek Lift
Typical candidates for cheek lift surgery will be over 30; however, genetic predisposition, sun damage and other environmental factors, and significant weight changes may modify the age at which a patient begins to consider this procedure. Some of the benefits of cheek lift surgery include:
Reduced appearance of nasolabial creases (lines between the nose and mouth)
Enhanced mid-facial volume and curves on the cheeks
Lifted the corners of the mouth gently
Smoother skin under the eyes and a more rested appearance
If you would like more information about candidacy requirements for cheek lift with lower eyelid enhancement, or if you wish to schedule a consultation with Dr. Richards, please contact our office today.
Dr. Richards is absolutely the most technically skilled and artistic plastic surgeon and I am beyond thrilled with my cheek lift results! After consulting with several surgeons for over 12 months before choosing him, I realized his approach is very individually tailored to the patient's specific bone/muscle structures, which is important to me. My cheeks were falling (I'm in my 40's) which created nasolabial folds (that my kids were quick to point out), but I didn't feel like I needed an entire facelift yet. Dr. Richards explained exactly what results to expect with my cheek lift and he was very honest about which procedures that I didn't need at this point, which I very much appreciate. I will definitely be going back to Dr. Richards for future procedures and my friends are already consulting with him after seeing my results! 😊

V S

June 13, 2017

12345
Preparing for Cheek Lift Surgery
During the initial consultation, Dr. Richards will develop a customized treatment plan that addresses the unique anatomical needs and expressed goals of the patient. He will then examine the individual's skin tone and facial characteristics, and discuss his or her medical history, such as current medications, smoking habits, and skin care regimen. Additionally, he will review the patient's expectations for results to ensure they are realistic.
Recovery time may be shortened and the surgical results improved with some pre-operative cheek and lower eyelid conditioning, which Dr. Richards may recommend based on patient indicators. He may suggest one of several approaches for individuals to help them prepare for the cheek lift procedure.
Patients should also acquire any necessities they may need during recovery prior to the surgery date, including prescription medication.
What to Expect
In most cases, cheek lift surgery will be performed as an outpatient procedure under general anesthesia, and the operation will typically take place at a surgery center or hospital. This procedure generally takes about two hours, although exact times will vary.
Dr. Richards will typically make an incision around the temples above the hairline and within the mouth above the gumline. He will take great care to make the incisions well-concealed, with as minimal impact on the hair follicles as possible. He will then gently lift the muscle, fat, and skin from the bone structure through the incisions and relocate the descended mid-facial tissue to more a youthful position before securing it with sutures. After closing the incisions of the scalp an antibiotic ointment will be applied to them.
To reduce the appearance of fine lines, wrinkles, and skin laxity that may remain on the lower eyelids, laser skin resurfacing treatment at surgery may be utilized. The laser is designed to remove the older top layer of skin, shrink the skin by 30%, and encourage more elastin and collagen fibers to form. Additionally, the laser can also smooth the skin's surface. Patients with significant skin inelasticity and fatty deposits may benefit from lower eyelid surgery instead of laser treatment alone. Dr. Richards will discuss all the available options as well as his recommendations during the initial consultation.
After the Procedure
Some swelling and numbness following cheek lift with lower eyelid enhancement is normal, though patients typically experience little discomfort. Laser skin resurfacing may cause the lower lids to appear red; however, this effect will fade over the course of about a week and is covered with a light prescribed mineral powder at 10 days post-surgery. Individuals should keep the head elevated as much as possible, and utilize cold compresses in regular intervals for several days. These measures will help minimize bruising and swelling. Occasionally, a partially numb sensation may linger in the upper lip, but this resolves with time.
Dr. Richards will provide detailed instructions on how to carefully cleanse the face, hair, and body following the operation. Antibiotics, which will be administered during the procedure, will also be prescribed to help prevent infection after surgery. The sutures inside the mouth will gradually dissolve, and they can be kept clean by practicing good oral hygiene. The stitches in the scalp will be removed approximately 10-14 days post-op.
We encourage patients to avoid blood-thinning medications and supplements, including ibuprofen, aspirin, and Vitamin E, for at least two weeks prior to and following cheek lift surgery to help minimize bruising. Furthermore, individuals should abstain from strenuous activity for a few weeks after the procedure, or as long as Dr. Richards advises. Sun protection is an essential part of maintaining results long-term; therefore, the daily use of sunscreen and other protective aids are highly recommended.
Patients typically begin to see pleasing results after a few weeks as bruising and swelling subside. The full outcome should be visible after a few months; however, many individuals report they notice an aesthetic enhancement in as little as two weeks or less.
Cheek Lift FAQs
How can a cheek lift help if I'm already having a facelift?
Facelift surgery is designed to address the lower region of the face, including the neck and jawline. This procedure is not intended to reposition cheek volume and reduce excess skin folding around the nasolabial folds. Cheek lift surgery, however, specifically addresses the mid-facial area. The purpose of this approach is to enhance curves and reduce common signs of aging around the cheeks, nose, and mouth.
Will the recovery period for cheek lift surgery be similar to that of facelift surgery?
Due to the more conservative nature of the cheek lift procedure, which does not require skin to be pulled or trimmed, this operation typically offers a shorter recovery period and less downtime when compared to a facelift. Cheek swelling of some amount persists for weeks; however, this effect generally is not noticeable to others as any abnormal size or shape due to surgical swelling is almost always gone in a week to 10 days.
Will other people be able to tell that I have had cosmetic surgery?
Cheek lift surgery from our practice is intended to create a more refreshed, youthful, and natural-looking appearance. Incisions are carefully placed to be as hidden as possible, and since the enhancement is designed to be subtle, friends and family rarely suspect surgery. Instead, they often remark upon the individual's appearance of energy, vitality, and happiness.
How long will the results last?
Although long-lasting, the effects of a cheek lift are not permanent. The natural aging process will continue, and the skin around the cheeks may begin to naturally slide again after several years, although individual experiences will vary. To help maintain the outcome, patients are encouraged to avoid smoking, excess sun exposure, and dramatic changes in weight. By following these suggestions, benefits almost always last 10 years or longer.
If you have additional questions about cheek lift with lower eyelid enhancement, or if you wish to schedule a consultation with Dr. Richards, please contact us today.