How Much Does Breast Reduction Cost?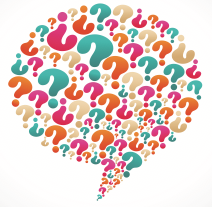 Many plastic surgery procedures are primarily designed to enhance the appearance. Breast reduction, on the other hand, also seeks to relieve the physical pain and emotional discomfort, as well as the interference caused to healthy daily activity, that can come from having overly large breasts. As a result, this procedure can sometimes be considered a medical, rather than elective, treatment, one that can be covered in part by insurance. If you're considering breast reduction surgery, it's important to understand what the costs may be. Dr. Mark Richards, our board certified plastic surgeon, can explain the fees associated with your unique treatment plan during your initial consultation. Additionally,his office will work with you in obtaining pre-authorization from your insurance company. In the meantime, there are a few general considerations to keep in mind when determining if breast reduction is right for you:
Breast reduction surgery can be performed a number of ways, and the cost of the procedure will depend on the technique used, as well as several other factors. The surgeon, hospital, and anesthesiologist will each have an individual fee. When receiving a quote, always ask if that's the full cost or just the surgeon's fee. These two numbers will vary significantly, and a noticeably low quote may not include all the costs. A qualified plastic surgeon with extensive breast reduction experience should make you feel comfortable and be upfront about the payment required. For your convenience, Ageless Impressions – Plastic Surgery Institute offers a number of payment options to suit your needs.
Medical insurance may partly cover the procedure. Each insurance policy has variations in the coverage and pre-authorization requirements for breast reduction surgery payment. You may need a referral from your primary care physician, and together we will have to prove that your condition warrants medical intervention, such as a complaint history and failure of all other treatment options. Our knowledgeable team will be happy to submit an insurance claim on your behalf, but we cannot guarantee reimbursement.
Your health, comfort, and well-being are valuable, and breast reduction surgery can be a wise investment in yourself. To learn more about this procedure and its costs, or to schedule a consultation with Dr. Richards, please contact us today.