How Can a Mommy Makeover Change the Way I Look?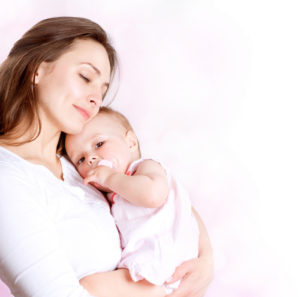 Becoming a mom is a life-changing decision, but your daily routine isn't the only thing that will undergo an overhaul. Many women experience noticeable and long-lasting changes in the shape of their bodies as well. While pregnancy and childbirth should be celebrated, many women are unsatisfied with the way their breasts and body look after having children. A Mommy Makeover from our extensively trained plastic surgeon can help restore your figure to its pre-pregnancy shape, and the procedure can be customized to suit your unique needs and goals.
Two primary treatments are often chosen as part of a Mommy Makeover: breast lift surgery and tummy tuck surgery. These two techniques can address some of the most common effects of pregnancy and childbirth. Many patients notice that their breasts lose volume, begin to sag, and simply don't look or feel the same after childbirth and breastfeeding. Breast lift surgery with or without implants offers a way to restore fullness, volume, and youthful elevation to this feminine feature.
Tummy tuck surgery is designed to remove excess skin and tighten abdominal muscles for a firmer, more youthful and toned appearance. Liposuction is often utilized to address any excess fatty tissue that may have remained after pregnancy-related weight gain.
In addition to these techniques, other procedures can be added to more fully achieve your desired outcome. Facial rejuvenation treatments, body contouring options, and other modalities can be mixed and matched to optimize your results.
For more information, talk to our board certified plastic surgeon today.