How Far in Advance of My Wedding Should I Schedule Breast Augmentation?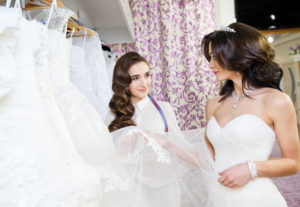 Getting married is one of the most exciting moments in many people's lives. Both parties want to look their best, and women often receive an aesthetic enhancement procedure, such as skin treatments or breast augmentation, to help them achieve their cosmetic goals. If you're considering breast surgery before your wedding, it's important to plan your operation so you have enough time to recover before your big day. Dr. Mark Richards, our board certified plastic surgeon, recommends that patients give themselves at least two or three months to heal, particularly if they plan on heading out on a honeymoon soon after the ceremony. The first few weeks after the procedure are when the most bruising and swelling occur, and your body needs time to process these effects. With a little patience and good timing, you can have a "happily-ever-after and beautiful" outcome.
Dr. Richards encourages women to discuss their plans following treatment to better determine the ideal time to have the surgery. If you have questions about when the right time for your desired procedure is, contact our medical team to schedule a consultation.