Should I Get Liposuction or a Tummy Tuck?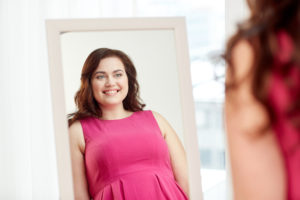 One of the hardest areas of the body to tone is the abdomen. Fortunately, there are a number of advanced procedures that can help contour the stomach with beautiful results. Tummy tuck surgery (abdominoplasty) and liposuction from our board certified plastic surgeon are designed to address a wide range of common concerns affecting this region. During your initial consultation, Dr. Mark Richards can help you determine which approach (or combination of techniques) can provide you with an optimal outcome.
It's important to note that liposuction (specifically VASER® LipoSelection®) and tummy tuck surgery are designed to achieve different goals. They can also be used together to address multiple concerns and accomplish more comprehensive aesthetic enhancement. Liposuction via the VASER® method is designed to remove pockets of fatty tissue from targeted areas, including the stomach, hips, thighs, and love handles with minimal disruption of the skin's blood supply and nerves. Tummy tuck surgery is utilized to reduce excess skin and tighten abdominal muscles (typically after pregnancy or dramatic weight loss).
If you have excess fatty tissue that stubbornly resists diet and exercise and little or no excess skin, VASER® LipoSelection® may be the best option. If you have excess skin and loose stomach muscles but relatively little fatty tissue, tummy tuck surgery alone may be the ideal approach for you. Many patients have concerns in both categories, in which case a combination of procedures may be recommended. At Ageless Impressions – Plastic Surgery Institute, we personalize every treatment plan to best suit your unique needs and expressed goals.