Why Criticizing People Who Have "Had Work Done" Is Outdated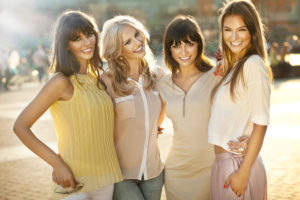 The stigma surrounding cosmetic procedures is finally gone! Every year, more people undergo rejuvenating procedures, from non-surgical dermal fillers and BOTOX® Cosmetic to Face Lifts and Body Sculpting. A health-and activity-oriented population understands that it is appropriate to want to look as good as they feel. Additionally, rejuvenation and body shaping techniques and products have improved over decades, so it is now better possible to achieve natural-looking results that amplify and restore one's beauty and attractiveness.
Over the past 25 years, our extensively trained plastic surgeon, Dr. Mark Richards, has seen this evolution in thinking, which has been further amplified by the advent of social media. Where once people wanted to keep their treatments secret, now they often share their experiences with friends and family. Many individuals have witnessed the positive emotional and physical effects cosmetic surgery had on a friend and are inspired to try it.
If you are considering an aesthetic procedure but you're still concerned about what others will think, the good news is many people will think nothing of it. Some will be jealous and some will be congratulatory – but this is no different than when you buy a new car. Millions of women and men have made the same decision before you and have been pleased by the experience and delighted with the results. If you are ready to learn more in a pressure-free environment, come talk to our skilled medical team today.