Can Dermal Fillers Rejuvenate Hands?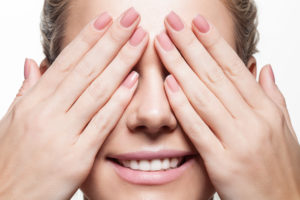 Signs of age and diminished volume can affect the hands just as noticeably as the face, and there are non-surgical treatments available to effectively address these concerns. Certain dermal filler products can indeed rejuvenate the hands, giving them a more youthful and healthy appearance.
Environmental factors and the natural process of aging can result in thinning skin, prominent veins, and other aesthetic effects on the hands. Fortunately, injectable solutions such as RADIESSE® and Restylane Lyft® among other popular dermal fillers can provide improvement for these issues. In a quick, in-office procedure, the dermal filler will be delicately and precisely injected into the areas of the hands targeted for treatment. The solution can ultimately enhance volume to minimize skin laxity and reduce signs of veins along the hands, in addition to improving texture and smoothness. With RADIESSE® and Restylane Lyft®  the results should be noticeable soon after treatment and improvement should last for up to a year. Once the effects begin to fade, occasional follow-up treatments are advisable to extend the outcome for even longer periods.
In addition to dermal fillers, IPL therapy has also shown to be a suitable treatment option for hand rejuvenation in some cases. This non-surgical procedure utilizes light energy to help the skin renew and heal itself, while removing signs of pigmentation, age spots, and other concerns that can affect the hands. During your consultation here at Ageless Impressions ~ Plastic Surgery Institute, we can talk with you about your goals and help you determine the best hand rejuvenation option for your needs.
If you have questions, or if you would like to schedule your initial consultation, please contact us today.