How Long Do Restylane® Refyne and Defyne Last?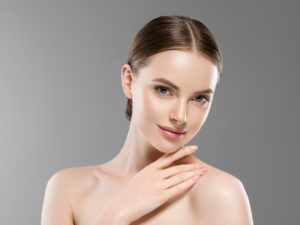 Refyne and Defyne are two of the latest injectables to come from the Restylane® line of products, and they have proven to be extremely effective treatments for many patients. While the length of results is typically not the same for everyone, many individuals experience the effects of Restylane® Refyne and Restylane® Defyne for up to a full year. This makes Refyne and Defyne two of the more long-lasting dermal filler options available.
Restylane® Refyne and Defyne are quite unique among other cosmetic injectables. They have been developed with XpresHAn Technology™, which is an innovative manufacturing process that allows the injectable solution to be more flexible and smooth in order to create more natural-looking results. Refyne is often ideal for softening the appearance of mild to moderate smile lines and enhancing volume in the lips, while Defyne can benefit patients who would like to reduce more severe signs of wrinkles, depressions at the mouth corners, or wish for a more volumized lip enhancement around the mouth. In addition to the solution's ability to create noticeable and natural-looking outcomes, Refyne and Defyne allow many patients to achieve results that last longer than some of the other dermal fillers on the market. This makes it possible to experience the effects for longer periods before "touch-up" treatments are necessary to maintain them.
If you would like to learn more about how Restylane® Refyne and Defyne or other cosmetic injectables can help you meet your goals, please contact Ageless Impressions ~ Plastic Surgery Institute.