Benefits of BELOTERO BALANCE®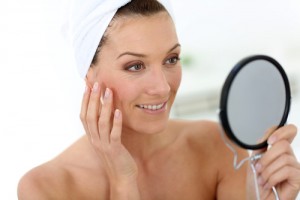 Many of our patients at Ageless Impressions – Plastic Surgery Institute seeking reduce the appearance of fine lines and wrinkles on delicate areas of the face are turning toward BELOTERO BALANCE® for outstanding results. Due to the thin consistency of the filler's hyaluronic acid solution, you may be able to achieve results that appear exceptionally smooth and natural. Common areas of treatment include:
Frown lines
Periorbital lines (crow's feet)
Bridge of the nose
Perioral lines (around the lip)
Vermillion border (lip edge)
Lips
Marionette lines
In spite of its comparatively thin consistency, BELOTERO BALANCE® is still powerful enough to be used for lip augmentation, and it can even treat deep nasolabial folds in some instances. Though the results of BELOTERO BALANCE® typically last six to nine months, in my experience, areas such as the lips that move frequently will require more frequent treatments. For these patients, I either recommend touch-up treatments every three to four months, or having a series of two injections spaced a week or two apart to prolong your rejuvenated, youthful look.
Contact Our Office
To learn more about BELOTERO BALANCE® or find out if this dermal filler is right for you, please contact us today to schedule a consultation.