Combining Dermal Fillers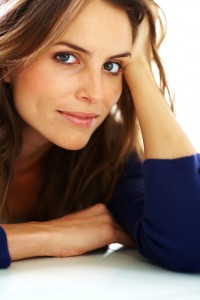 In our previous blog post, we explained the benefits of JUVÉDERM VOLUMA™ XC. In this follow-up post, Dr. Mark Richards explains how he can combine dermal fillers together in one treatment to enhance results.
When I am using hyaluronic acid-based (HA) dermal fillers, I can often improve the overall outcome by combining more than one type of injectable. Often, a thoughtful, artistic layering of fillers with varying depth and gel firmness can accomplish a more full and natural rejuvenation. At my practice, my staff and I have worked with a wide variety of cosmetic injectables over the years and have developed an extensive familiarity with each product's benefits and limitations. Our experience allows us to choose the proper filler that can meet each individual patient's unique needs, as well as use the correct technique specific for each filler. These skills are both critical for obtaining the best results for our patients.
Although I typically combine various volumizing products such as JUVÉDERM®, JUVÉDERM VOLUMA™ XC, Restylane®, and RADIESSE®, I can also add an injectable such as Xeomin® or BOTOX® Cosmetic to your treatment to help with issues such as crow's feet or wrinkles in the brow area.
If you are interested in customized non-surgical facial rejuvenation, please contact Ageless Impressions – Plastic Surgery Institute for more information, or to schedule a consultation with me. I look forward to meeting you and helping you achieve your aesthetic goals.