Mix and Match Treatments to Rejuvenate Your Hands and Décolletage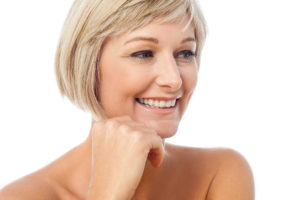 While the face is often the first place to show signs of aging, the delicate skin on the hands and upper chest can also reveal imperfections over time. Two of the most common concerns in these regions are volume loss and age spots, and they often develop in your 40s and 50s. Fortunately, non-surgical treatment from our experienced plastic surgeon and skilled medical team can often achieve excellent results with little or no downtime.
At Ageless Impressions – Plastic Surgery Institute, we typically recommend a multimodality approach to enhance the appearance of the back of the hands and the décolletage. This is designed to obtain more comprehensive rejuvenation than a single treatment can provide. In many cases, a combination of dermal fillers and specific wavelengths of Intense Pulsed Light (IPL) can address multiple concerns that are typically found on these body areas. JUVÉDERM®, Radiesse®, and Belotero® Balance are examples of volumizing injectables that can restore skin's youthful fullness, particularly on the hands. Next, the Icon™ Aesthetic System can be applied to the backs of the hands and to the upper chest to break up pigmented areas like brown spots, red spots, and other signs of uneven skin tone.
Both of these techniques are minimally invasive, and many patients can typically return to regular activity immediately after the procedure. Your comfort and safety are our highest concerns, and a consultation is the best way to find out if you're a candidate for these rejuvenating treatments. Talk to us today to learn more.